With the increasing pace of technological and social change taking place in our lives, we at VinTank strive to provide our users with the best tools to stay ahead of the curve. To maintain that goal, we come across many great articles and resources that we use to keep our bearing. Every week we will share the best from both inside and outside of our industry. We would love to hear your thoughts or questions as to how we can help put these ideas to work for you.
Why Do Digital Marketers Love Foursquare?
What do self-identified "digital marketers" know about strategic online marketing that you don't? Lots. It's their JOB to know what works and what doesn't. So wouldn't it be interesting to know where they're focusing their efforts on Twitter and what kind of content they're sharing most often, including their favorite social sources? Thanks to the folks at Leadtail, we can tell you just that. And as you've guessed, Foursquare ranks highly among these sharable nuggets- higher than you'd expect, no doubt. (Hint: It beats out Twitter photos and vines…on Twitter!). Read more…
VinTank's Twist
For the same reasons we do and every restaurant and winery should. The opportunity to engage some of your most important customers, those at your your location having a conversation "with you." The opportunities to better serve the customers who are currently at your location is one that is lost every single time someone checks-in or takes a location tagged photo and you didn't notice. Showing you noticed will go a long way when other businesses aren't paying attention.
On Being Relevant: Stop Being Smug, Be Willing to Learn, Show That You Care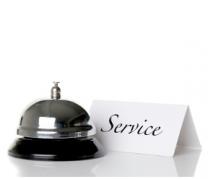 In the travel industry, the experience is everything, so in today's connected world why do so many brands seem to be entirely missing the boat? For Brian Solis, an analyst at the Altimeter Group and author of WTF: What's the Future of Business? the answer lies in a four-letter word: smug. "The travel industry, (and in fact the broader hospitality industry), is really a very smug business," he says, arguing that many involved in it just don't think enough about the user experience. In attempting to answer the question that the title of his book poses, Solis strongly believes the future of business lies in the user experience and the travel and hospitality industries should be thinking more clearly than ever about how to go about designing experiences that are so incredible that people will want to share them.  Read more…
VinTank's Twist
Solis believes travel businesses must do more to understand their customer and that you can only design incredible experiences if you have this information. Ultimately it is about creating relevant experiences for each customer and to do so you must care. Relevance is not limited to being found online via SEO or ad impressions, but actually giving them opportunities to connect with you and champion your brand.
Why do Salesforce and Oracle Keep Buying Social and Marketing Companies?
Whatever it's called, it is the perhaps the holy grail (or at least "the next big thing") of modern digital business, and it involves listening to and watching customer behavior, analyzing what buying intentions customer actions and words signal, tailoring products and offerings around that understanding and delivering them across every imaginable digital channel, further analyzing the effectiveness of those efforts and optimizing toward even better results.
Put differently, it is a 360-degree customer relationship enabled by a barrage of real-time and always-on buying signals, and a buyer and seller who both want less friction in the relationship. It is customer acquisition at its digital best. Read more…
VinTank's Twist
Technology has enabled us to present a 360-degree customer relationship enabled by a "barrage of real-time and always-on buying signals." The combination of access to your customers and the contextual information available at your fingertips mean you can observe real behavior and intent, scientifically, and then offer the right product or service at the right time.
Your Competition Is Setting Your Customers' Expectations
I asked a business owner recently what she thought about her competition. Her answer? "I don't." She said once she stopped worrying about her competition, she was able to better focus on her business. While I appreciate the thought, I worry about the future. One of the threats with this business strategy is that your competition is setting your customers' expectations instead of you.
Your customers are simply not as loyal as they used to be. They are fickle and free to date others. They have no problem signing up for a free trial, wandering into the new 'it' store, or clicking purchase from your competitor's mobile-optimized site. The barriers to switching are low now. It's easy to cancel or order online. I argue that ignoring your competition in today's marketplace is foolish. Your competitors are showing your customers what is possible on the other side of the fence. Eventually, your customers might just swing that gate open and walk on through to the other side. Read more…
VinTank's Twist
The customer is presented with near infinite choice and the barriers of switching brands are low. These are prime conditions for losing customers/sales to your competition if they do a better job of understanding the customer. It is possible and beneficial to be at the same time unique/creative and aware of your competition. Competitive set tools are best used for analyzing and comparing your own digital strategies to your competitors and building upon what works best.
Facebook: Here's How Your News Feed Works
Your Facebook News Feed is a hodgepodge of information: some of it you love, some of it you hate, and some of it may just make you scratch your head. The average user's News Feed has around 1,500 possible stories filtered through per day, according to Lars Backstrom, engineering manager for Facebook's News Feed ranking. But only 20% of them actually make your feed. So how does Facebook determine which 20% you see? Read more…
VinTank's Twist
With the average user's News Feed containing around 1,500 possible stories filtered through per day, Facebook gave insight today into the systematic algorithm that narrows down that number. What does it mean for brands? The same thing it means to all users. The more you engage with your fans/friends and they interact with your posts, the more they will see your content.
Thanks for reading our weekly insight post. Watch this space every week for more Social Media Resources with a VinTank Twist. If you would like to learn more about how we can help you put these resources to use please contact us.